<Korea Tourism Organization Events!!>
관리자
11 Nov 2022
Views 306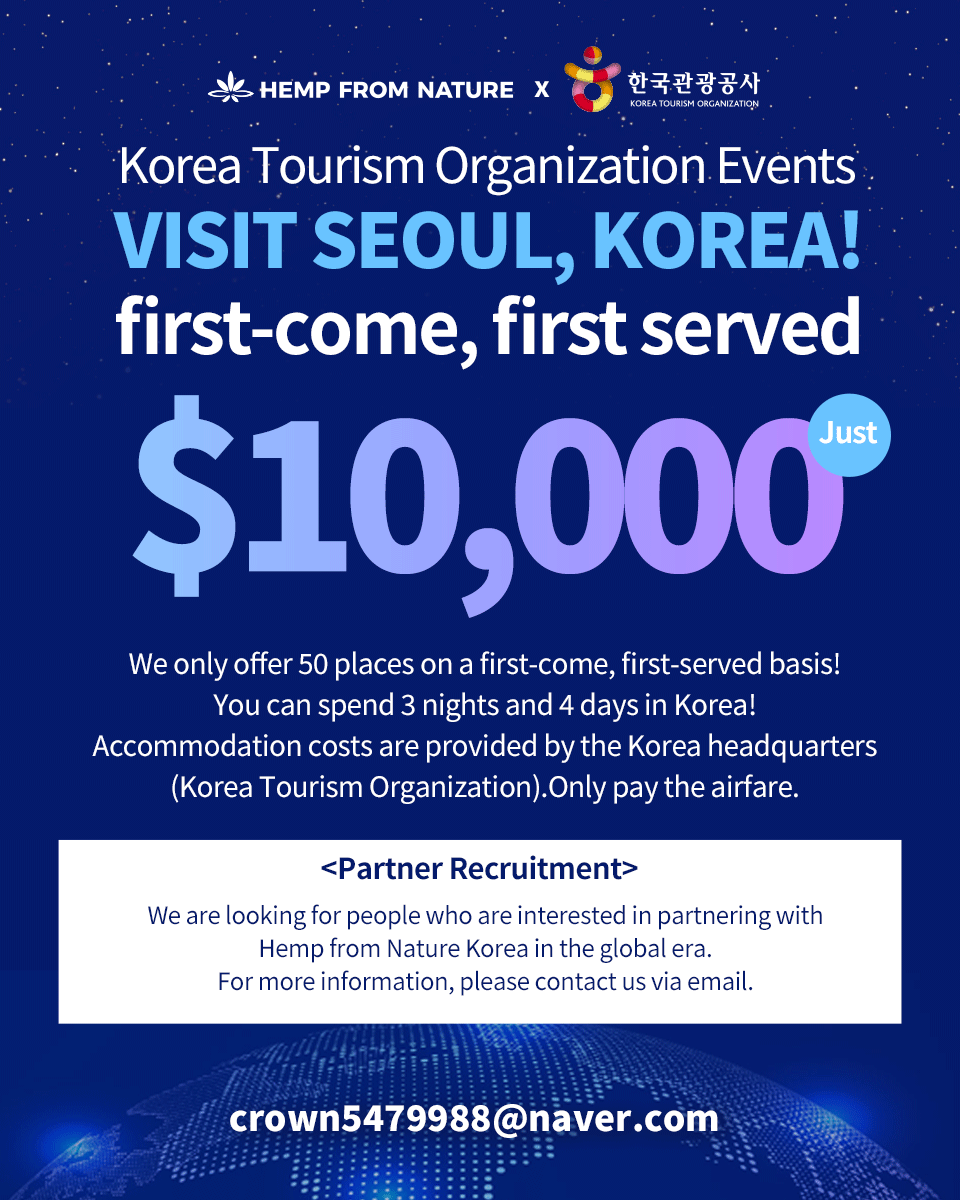 <Korea Tourism Organization Events!!>
Come and visit Seoul, Korea!
Target: Investors over $10,000
We offer only 50 places, first come, first served!
Spend 3nights and 4 days in Korea!
Accommodation expenses are offered by headquarters in Korea
You can only pay for the airfare.
<Partner Recruitment>
We are looking for talented people who are interested in getting a partnership with Hemp from Nature Korea in the global era.
For more information, please contact us via e-mail.